Welcome to bayareakiteboarding.com
San Francisco Bay Area kiteboarding safety, access, information, reviews, forums, and classifieds.

Half Moon Bay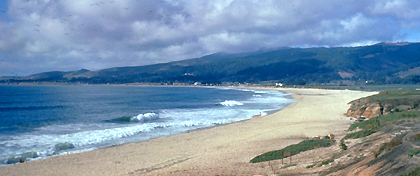 For more info visit the California State Parks
website.
Half Moon Bay is beach break with a moderate breeze. Wind fills in nicely in winter storms making this a nice place to take a break during rain storms. Some kiters enjoy the harbor and some prefer to sail the waves.
Excellent when clear and breezy. Fun on winter storms. In the winter south winds, you may want to ride the harbor. On the summer northwests, ride the south end of the beach.