We are all very lucky to live and kite in the Bay Area. Not only do we have access to a diverse range of kite spots throughout a long and consistent season, but we are a surprisingly short flight away from Baja, a sure-fire way to beat the winter lull especially when the snow isn't falling in Tahoe. Having been born and raised in Seattle, I have a deep understanding of SAD (seasonal affective disorder). While I'm regularly getting my dose of much needed Vitamin D down here, we do not get nearly as many frontal systems allowing us to kite during the dark season.
Planning a trip to Baja can be difficult, as many of us suffer from "fear of missing out" and can't decide on where to stay, or have no idea where to even begin. My fiance and I were in the latter category, but she'll attest that I'm always FOMO. So I thought I would take this opportunity to share our experience, and hopefully help some of you take your first kite-vacation, which will likely become an annual pilgrimage as it has for us.
I'm not entirely sure how we found Tim @ Palapas Ventana. We were looking for something low key, to get away from smartphones, freeways, and shared-wall living. We got that and more, and I think his banner to the right adequately captures the basics of the experience. But I'm going to try to share the little details that made the experience so memorable.
We flew in to San Jose del Cabo, to which there are a surprising number of non-stop flights from San Jose and SFO. Tickets this time of year are very reasonable, and the flight is only two hours. Renting a car is easy, but there are some caveats. We were surprised to get hit with $200 in mandatory insurance costs, which on top of $150 base charge seemed like a lot. But this was through a small agency, and most of the big ones (Hertz, National) include all insurance in the quoted price online. They also put a hold on your credit card, so I suggest the additional insurance. We enjoyed having a car (and needed it to get to a wedding) but Tim or the forum may be a good source for alternative transportation options.
The drive to La Ventana is about 2 hours, very easy (and beautiful). If your flight arrives by 1:00pm, you can even catch an afternoon sesh in Los Barriles on the way. When we arrived Palapas, we were welcomed by Tim and enjoyed a couple of margaritas (see image to right). We stayed in a regular casita, which shares communal bathrooms with the others. The casitas are simple, with a rustic feel, and very comfortable… a nice change from our apartment at the time. The bathrooms are super clean, with big welcoming showers to help dilute the salt coating your body by the end of the day. It was quiet, the temperature was ideal, and we slept like babies down there, waking up refreshed to kite.
Breakfast was amazing, especially the Huevos Rancheros. The first day we actually got skunked (we were a bit early in the season) but Tim offered us snorkeling gear and SUPs to play around with. He has a sunken car in front of his place than you can free dive, which makes a great artificial reef. We got some fun footage with the GoPro, with puffer fish hiding in the rocks and needlefish swimming around.
One of the things we were most grateful for at Palapas was the lunch (included with your stay). This may not sound that exciting, but when you are kiting literally all day, you need to fuel up. There are small markets and stores around La Ventana to buy snacks, but when you're on vacation you don't want to plan your day around food. In fact you don't even want to put a shirt on, let alone get in a car, to find food. Staying at Palapas is a no brainer for even this reason alone, simply walk up the stairs from the beach and enjoy lunch with the below view.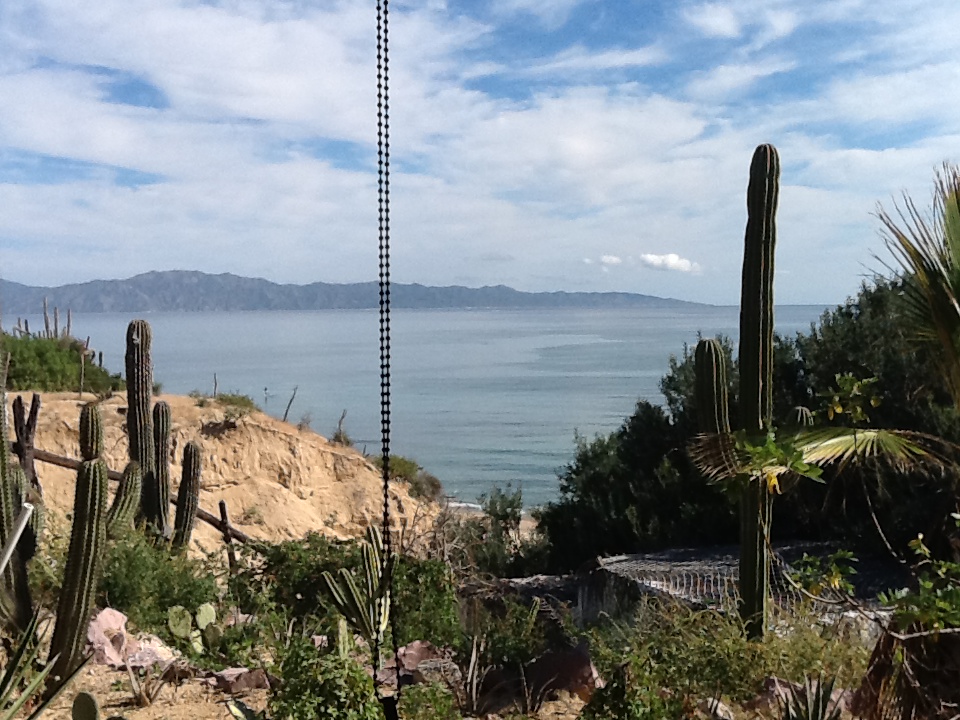 Even on our checkout day, Tim and his cook packed us a lunch. We didn't ask; it was essentially an unexpected departure gift. We ate a lot of tacos down there, but our most memorable were by far those made by the local cook at Palapas. At the suggestion of our friend, and after confirmation from Tim, we stopped to picnic at the secret spot below (which may be another reason the tacos were so memorable). Shoot me a PM if you need directions;)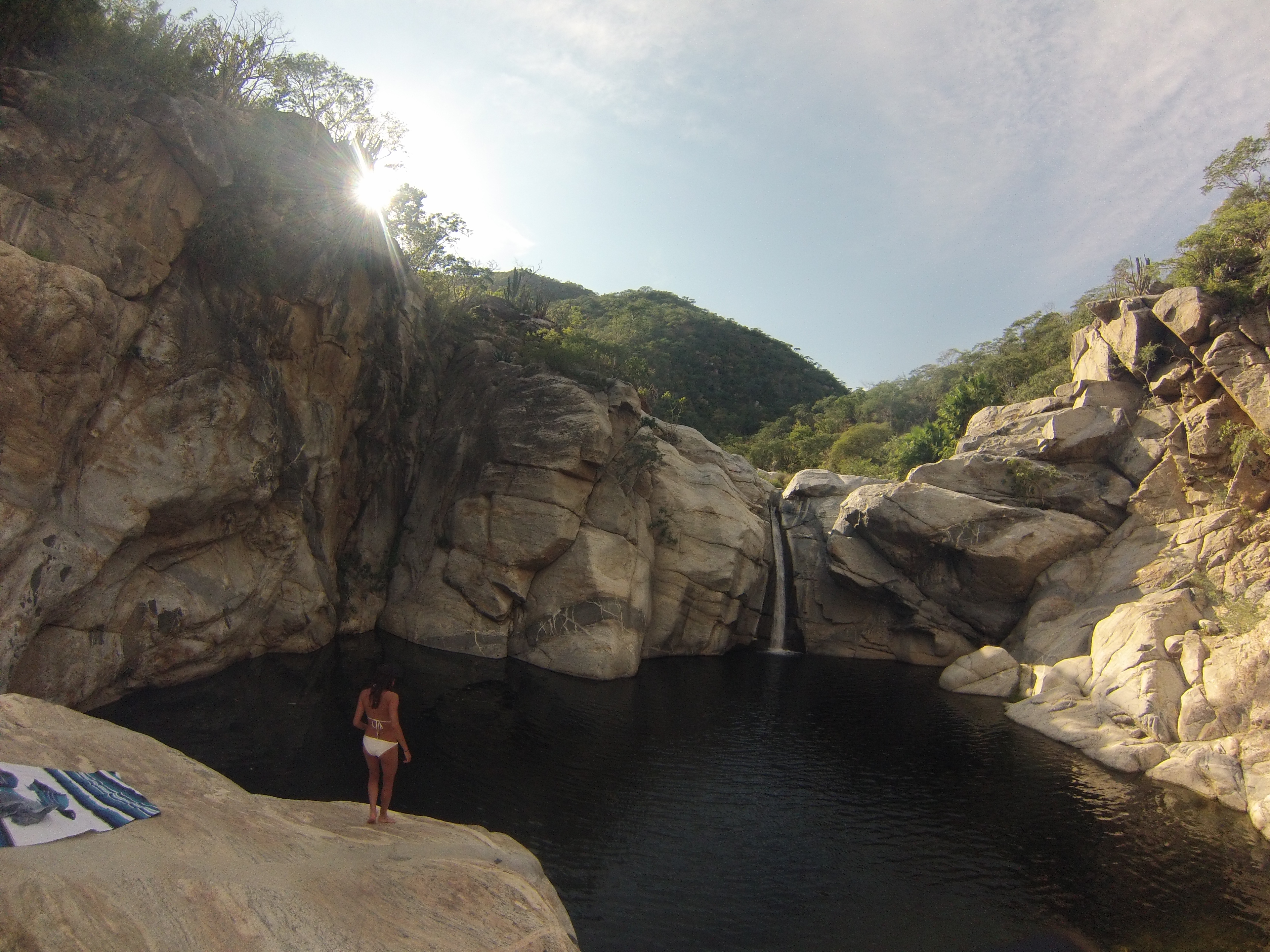 It blows down there through the first week of April, so there's plenty of time to plan a quick trip. Given the short non-stop flight, a long weekend is totally doable, although a full week is a real refreshment. For those who need to stay connected, there's wifi onsite. The onsite gearshop stocks Wainman, Liquid Force, and Naish kites. A trip to Baja is a great way to split up the off-season. Kiting multiple days in a row provides a real opportunity for improvement, and will help you start our season off strong. I highly recommend making the trip, and staying with Palapas. We will be returning next thanksgiving to take advantage of Tim's latest offering: daily transport to the La Ventana hot springs for epic downwinders back to Palapas in time for lunch.
Feel free to let Tim or I know if you have any questions!
Kyle