The Spring 2005 Bay Area Kiteboarding Apparel has arrived!
[align=center]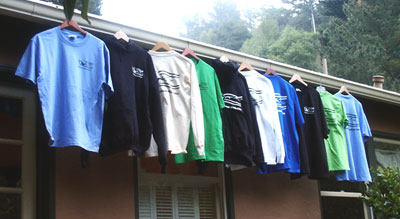 [/align]
T-Shirts, Long Sleeve T-Shirts and Hoodies are available in tons of sizes and colors.
Complete details and secure online ordering can be found here.
Or, tell us what you want and we'll see you at one of the beaches. Order one for yourself, your girl and your dog and help support Bay Area Kiteboarding and order yours today! You can see a large version of the logo
here.