Wow. Um, wow. I haven't had some much fun in a 2 hour session in a while. Check the graph between 4 and 6.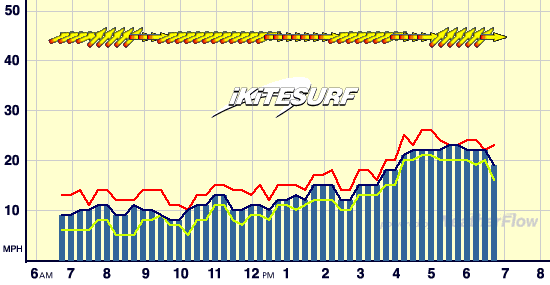 Lit on a 16, I was at the sand bar/shoal in 4 tacks. Low tide at the shoal made for endless 2 ft. ramps with nothing but flat in between. Played there for a bit, went to the Toll Plaza, spent some time there, then back to the sand bar. Popping off ramps and boosting all the way back to the beach on super steady wind totally wound. Arrived in time to send Chip off on a 13, then packed up and headed home....
I'm still smiling and I hope it's the same tomorrow. What a blast. Was everyone else at Sherman, Crissy and Alameda?