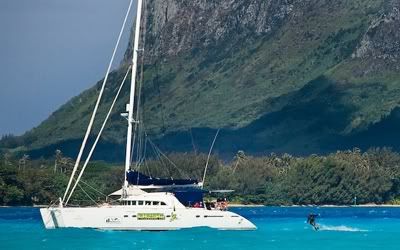 TKB Podcast with Gavin McClurg from Best Offshore Odyssey now online
Paul Lang from The Kiteboarder Magazine interviewed Gavin McClurg from the Best Offshore Odyssey while Gavin was in a boat yard in Malaysia.
You can listen to the podcast at
http://www.thekiteboarder.com
,
http://www.kiteforum.com
, or subscribe to the podcast in iTunes at
http://www.itunes.com/podcast?id=80697976
In this Interview:
· Gavin updates us on the Discovery's Progress over the past three years.
· We hear about some of the more than 100 new kiteboarding spots that the Offshore Odyssey has discovered.
· We learn that life aboard the Discovery is not bad at all.
· Gavin gives us a sneak peak at the schedule for the next year.
· Learn more at
http://www.offshoreodysseys.com/