Welcome to bayareakiteboarding.com
San Francisco Bay Area kiteboarding safety, access, information, reviews, forums, and classifieds.

-
Tomales Bay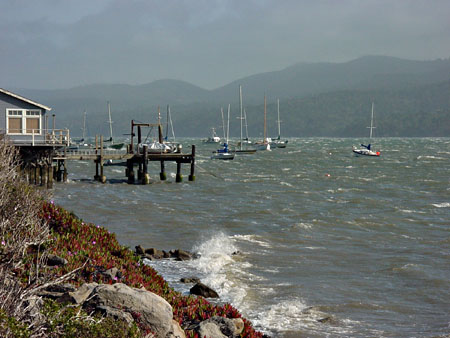 Visit the
Tomales Bay Website.
Tomales is good in winter and early spring on the West side of the bay mid day for steadier winds and some
warmth, check the sand bar just North of Inverness N. or S. winds 10-25. Kiting from "grassy point" on the East side is do-able in spring on N.W. clearing winds 10-25, watch for building wind which can blowout at
30+. Summer is usually dead. Some good Fall days.