Welcome to bayareakiteboarding.com
San Francisco Bay Area kiteboarding safety, access, information, reviews, forums, and classifieds.

-
Waddell Creek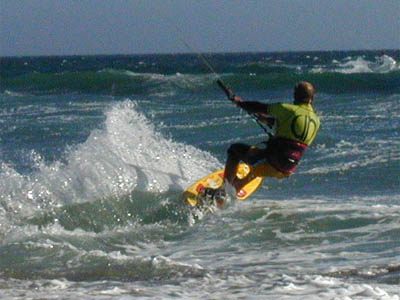 Important Waddell Guidelines can be
viewed here.
Usually windy through Spring, Summer and into Fall. Waves are often flat in the Summer though occasional South swells hit. Best wave riding conditions in Spring and Fall. Wind tends to be 15-25.
Currents and tides affect the beach. Low tide exposes rocks; watch your fins. Sideshore currents are usually not dramatic enough to cause serious problems for kiters.