Saturday, March 19 brought us the scheduled Berkeley Beach Clean-up and despite heavy rain early in the morning and a gloomy forecast, luck was on our side as the rained stopped magically at our scheduled start of 9am.
Many thanks to
Peter Schultze-Allen
at the
City of Emeryville
for helping to coordinate everything. Peter helped us out greatly by coordinating the drop-off of a dumpster from
Waste Management
, getting the city's liability waivers modified by the city attorney for our event, and for showing up on his own time on Saturday morning to get us the waivers for everyone to sign before the event could take place.
And of course, thanks to everyone who showed up for the event! We had a lot of people-power to get even the biggest timbers moved into the dumpster, which definitely took some teamwork. At one point, fourteen people were working hard to get the beach cleaned up. It was great to see everyone come out and lend a hand, even those who couldn't stick around to kite afterwards.
Here's a
Before
pic of the beach:
As you can see, much debris of all sorts, but mostly huge timbers, had been washed up onto the beach during the winter. Eliminating this debris eliminated hazards and was an important step in order to make the beach safer. Thanks to everyone's hard work and enthusiasm, we were able to use manpower, chainsaws, weed-trimmers, rakes, and shovels to clear the beach and get everything to the dumpster.
Here's a
After
pic of the beach: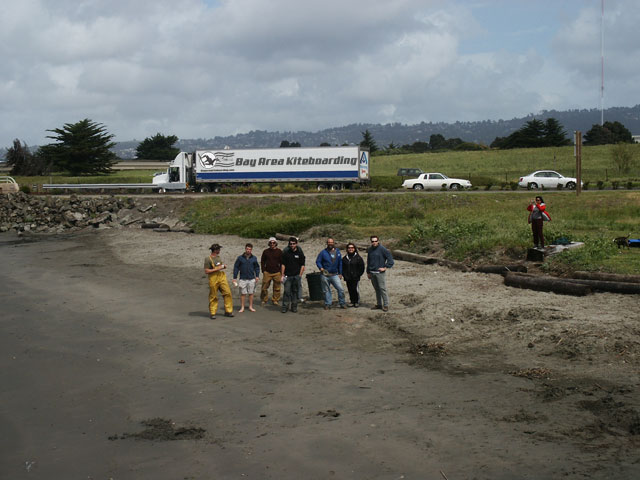 We were all tired and sore, but had been working all morning while the wind was cranking, so many of us figured we would rest up plenty later and hit the water. The winds were strong and gusty, and we all managed to have some great fun.
Another shot of the final product: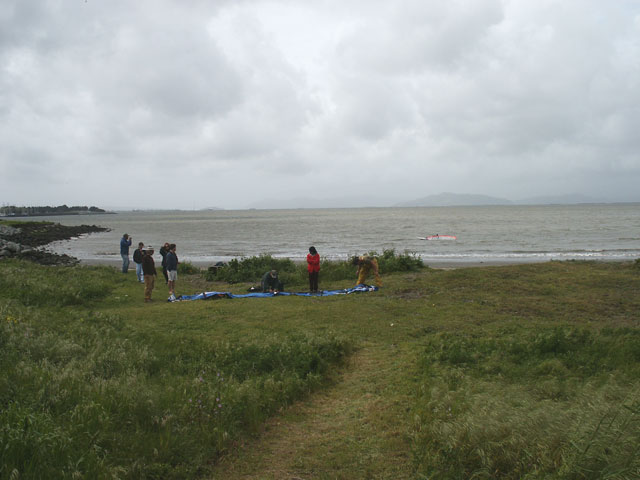 And the full dumpster: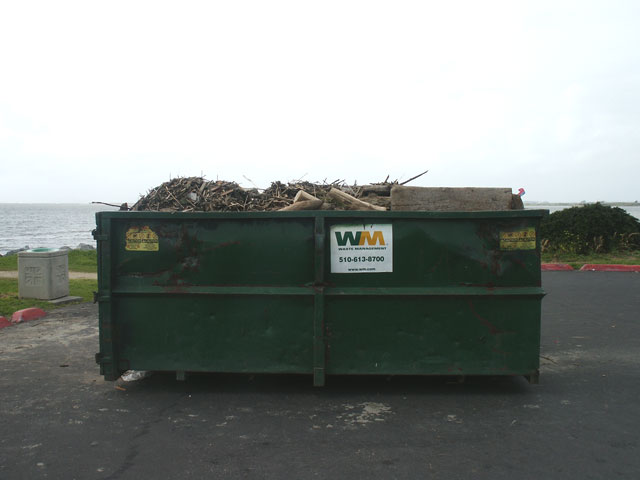 Thanks again everyone, you guys are awesome!